The North-West Mounted Police, 1873-1885
April 18, 2019
Review By Dr. Soren I. Fanning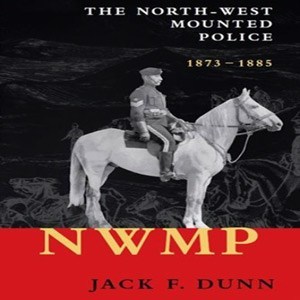 In a wonderfully detailed and researched volume, Jack F. Dunn has created a study that is a worthy addition to Brendan and Horall's Red Coats on the Prairiesand R.C. Macleod's NWMP and Law Enforcement.  Focusing exclusively on the creation and first decade of the force, Dunn's work is equal parts narrative history and sociological study of prairie life in the late nineteenth century.  In terms of organization, Dunn's method is reminiscent of Macleod's; he begins with a chronological narrative in the first half of the book before transitioning to a thematic approach in the second half.  The effect is generally helpful, and although the shift between the two styles is mildly disruptive, it doesn't hamper Dunn's ability to explore the topic. The primary sources are drawn heavily from archival, personal (diaries and correspondence), as well as journalistic sources, and serve his purpose well.  His selected bibliography is somewhat slim, but it is well-researched and includes all the key works his book draws upon.
It should be noted that this work deals exclusively with the NWMP and its activities in the prairies themselves.  Any discussion of the political dynamics affecting Canada as a whole or the force's organizational leadership in Ottawa is conspicuously missing.  This in no way diminishes the work, as Dunn's stated purpose is to provide an "outline of the frontier experience," (xv) a task that he accomplishes quite well.  The Canadian government is mentioned where applicable, but Dunn is focused exclusively on frontier affairs as opposed to political or administrative affairs.
Where Dunn shines is in the level of clarity he brings to the life of both frontier folk and the constables of the Mounted Police in his work.  He consistently highlights vivid and impactful accounts to buttress his descriptions, and is able to portray the variety of attitudes and perspectives without his narrative bogging down into a hodgepodge of he-said-then-he-said vignettes. Unavoidably, the majority of the voices chronicled are either white male settlers or white male policemen, but Dunn goes to great length to include subaltern voices from the time and to give them their agency.  The experiences of First Nations, women, and Métis are dealt with throughout the book, and not just in their own isolated chapters – a feature that enhances the value of the work.
In The North-West Mounted Police, Dunn has created what will almost certainly become a standard reference work on the early years of the force.  It should be useful not just to historians, but sociology and criminal justice students as well.  While the book lacks the depth of a dedicated monograph on each particular topic (e.g., whiskey smuggling, or horse theft), it provides excellent information and analysis to serve as a foundation for future research.  Dunn's writing style is active, engaging, and concise, and would be appropriate for students at both the undergraduate and post-baccalaureate levels.  It is a skillfully written, exceptionally detailed, and well-researched book that should find a home in most university libraries.